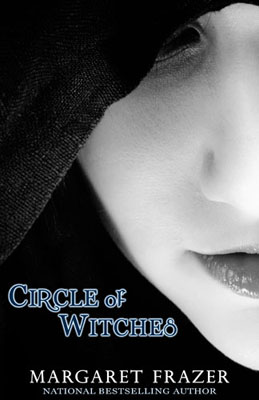 Kindle Edition – Kindle UK – Nook Edition – Smashwords – Trade Paperback
Circle of Witches has been enrolled in the new Kindle Matchbook program. What this means is that when you buy a copy of the trade paperback for Circle of Witches, you'll also be able to download a free copy of the e-book from Amazon.
This is a pretty nifty program. It doesn't look like a lot of books are using it yet (and most are still charging for the e-book instead of offering it for free), so I'm excited that mother's book can be a part of it. We're investigating the possibility of making other books available through the program, but that's tougher because different publishers control the Frevisse and Joliffe books currently in print.
– Justin